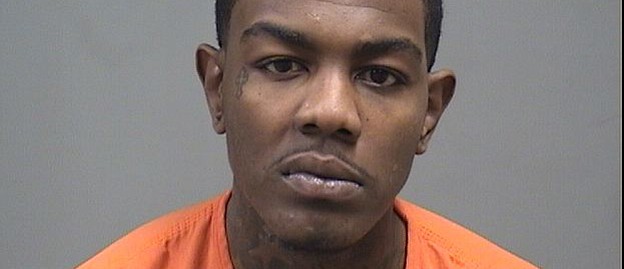 Youngstown police kept busy over the weekend with two shootings on two sides of town. A man who had a warrant in connection with the shooting of a man at the Austintown Austintown,Walmart,last month was arrested in connection with a shooting Sunday on the East Side.
On Saturday night, a man was sent to the hospital after being shot as he attempted to rob a business on the North Side, according to police. On Sunday, police were called to Stewart Avenue around 2:50 p.m. after a woman reported that a bullet tore through her house on the 1600 block. The woman said she initially heard four gunshots, then another three rang out, including the bullet that hit her house.
Terrance Craig, 26, of Campbell, was arrested in the shooting, according to Youngstown police. He was also accused of shooting another man in the parking lot of the  Walmart on Oct. 30 and had an active felonious- assault warrant for his arrest, police said. Craig was arrested on the 1400 block of McGuffey Road in the Stewart Avenue shooting.
Police said it appeared occupants of two cars were exchanging gunfire in the vicinity of McGuffey Road, Albert Street and Bennington Avenue.A woman on Bennington said she saw two cars racing past her house and through the Stewart Avenue intersection, and saw gunfire coming from the cars.
The Vindicator reported Sunday that Youngstown police responded to a shooting on the city's North Side on Saturday night. Police said the shooting took place in a parking lot outside a mechanic's shop near the intersection of Belmont and Catalina avenues. According to 21 WFMJ-TV, The Vindicator's broadcast partner, a 19-year-old man tried to rob the business and was shot in the head by the victim of the robbery.
As of Sunday night, police released no new information. The names of the shooting victim and the robbery victim who shot him and the condition of the shooting victim were not available.
Again the victim saved his own life because of the right to carry a weapon. We need to stand our ground on gun control.
Save
Save
Save
Save
Save