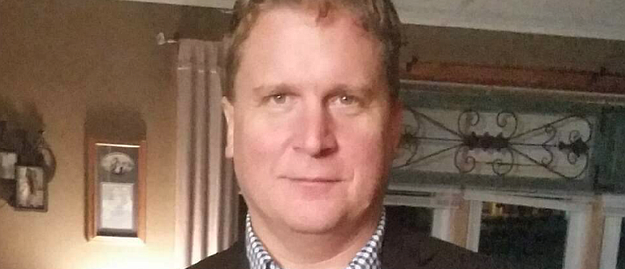 Police probe third slaying in four days
 Published: Thu, November 30, 2017 @ 12:05 a.m.
YOUNGSTOWN, the violence continues.
Despite the police department's being on pace to seize a record number of guns this year, Police Chief Robin Lees said Wednesday it is not enough to stop others from carrying and using guns to settle personal disputes.
Lees was speaking in the aftermath of the city's third homicide since Saturday after Colin Brown, 45, was shot and killed about 11:15 p.m. Tuesday in the restroom of The Last Call Bar and Grill, 2929 South Ave. U.S. Marshals and city police searched for the suspect, Johnny Wallace III, 23, Wednesday. City police caught him about 9:30 p.m. in the 700 block of West LaClede Avenue with assistance from the marshals.
About 1:20 a.m. Tuesday, Jerry Franklin, 26, of Garfield Street, Struthers, was fatally shot in the parking lot of the Logan Avenue Gas Mart, 1704 Logan Ave. Police have no suspects in that case.
On Saturday, Tyler Kitchen, 19, was fatally shot by a man police said he was trying to rob. Police said the shooter has a concealed-carry permit. That case is still under investigation.
"Our officers have taken a record number of guns off the street, which you would like to think would have stopped some of these spontaneous acts of violence," Lees said. "Apparently it's not enough. There's a segment of the population that acts recklessly without any thought of the consequences."
In 2017, for the third year in a row, police are on pace to seize more guns than in the previous year. Lees said the department has seized 158 guns so far in 2017, 114 of them from people who were arrested and either possessed or used a gun illegally.
This book represents a few stories about this city of violence,  when the mafia controlled the politicians and corruption existed in the valley for over 60 years.  It finally came to an end in the late 1990s; when the FBI used informants and wire tapping to bring the mob to its knees. Justice and civility finally  returned to the valley.
THE BOOK." SILK STOCKING BANDITS" IS PUBLISHED BY DORRANCE PUBLISHING AND IS SOLD AT BARNES & NOBLE,AMAZON ,AND MOST BOOK STORES. The stories are true  and go back to the 1950s when I was a young man and mob syndicates were in control in all the major cities throughout the U.S

Save
Save
Save
Save
Save
Save
Save
Save
Save
Save
Save
Save
Save
Save
Save
Save
Save